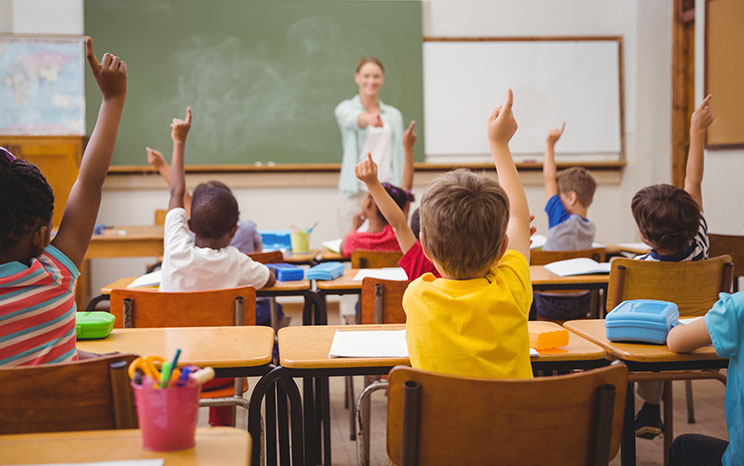 Rock Springs Elementary School
Electrical and Support Systems
Case Study
Rock Springs Elementary School
Project
Orange County voters approved a half–penny sales tax referendum that ultimately set the stage for a new, state–of–the art school in Apopka. Before the work could begin, the old structures had to be demolished. The two–story school opened in January 2013, complete with new classrooms, a media center and labs for art, music and computers.
Assignment
Provide all aspects of the electrical and support systems:

Power
Lights, site and stage lighting
Paging, audio and video
CCTV and security systems
Tele–data, smart boards and intercoms
Projection screens and stage equipment
Fire alarm
Challenges
Aggressive schedule to minimize disruption to students
Multiple subcontractors
Different crews working in the same space at the same time in order to meet the schedule
Working through the holidays so the school could open after the winter break
Solutions
Set up a schedule to keep crews on the job six days a week
Coordinated with all subcontractors to maximize efficiency to meet the deadline
Created teams to break up the project in manageable portions to keep the work on schedule
Worked closely with the general contractor
Did You Know?
The new Rock Springs Elementary School is a wonder of wiring, fixtures and switches. Here's a look at what went into the electrical system:
50 miles of branch wiring
13.5 miles of electrical metallic tubing (EMT) conduit
12 miles of metal–clad (MC) cable
4.3 miles of polyvinyl chloride conduit (PVC)
3.1 miles of feeder wire
2 miles of trenching during underground installation
1,808 light fixtures
1,104 receptacles and switches
Conclusion
Rock Springs Elementary School is designed to provide 854 students with a totally modern learning environment. After the opening, Orange County School Board member Christine Moore, whose district includes the school, praised Rock Springs. "Our children will benefit from this 21st century school, especially the classroom technology," she said. Adds Tony Scruggs, President of Service Complete Electric: "We are very proud of our contribution to the creation of such a cutting–edge learning center for the students of northwest Orange County."